In the face of all the rampant awfulness that was and is 2020 and 2021 (I'm grouping them together, because, let's face it, they're basically the same)… and in the midst of my ongoing Severe Anxiety and near-fatal Clinical Depression, something occurred to me.
Things could be worse.
Things could be FAR worse.
So with that in mind, I decided to take a break from my normal deluge of negative, disillusioned, resentful, depression-fueled, angry rants… to acknowledge and talk about the GOOD things. To talk about the things that ARE going well in my life. Y'know… positive sh!t for a change 😅
---
I Have My Physical Health
From my scalp, to my neck, torso, wang, butthole, eyes, ears, heart, lungs, GI tract, endocrine system, bone marrow… Everything is in fine working condition, both inside AND outside! Biology is extremely complex and imperfect, of course… I have minor physical "issues" here and there, but nothing extraordinary that can't be resolved with occasional stretching, better skin lotion, dietary tweaks, or a couple of Tylenols and a full night's sleep.
Sure, when I started my Health and Fitness Journey at age 28, I had "additional reasons" for getting and staying fit. However, even though that simple "dream" never came to fruition, it IS nice to hear my doctor(s) say after each annual Comprehensive Medical Evaluation, "Hey your Numbers look GREAT for your age! Whatever you're doing, keep it up!" 👨🏾‍⚕️🩺👍🏾
Despite my genetic risk of both arthritis (courtesy of my late mom) and high blood pressure (courtesy of my very geriatric dad), I have neither condition. In fact, I have no chronic physical illnesses to speak of. Even with regular visits to my local gym and the grocery store – not exactly quarantine – the last time I was literally physically ill was pre-pandemic in December 2019. And THAT was just a 1-day cold, likely exacerbated by mental fatigue and Severe Depression.
I invested in my health earlier in my life, and it's clearly paying off later. My physical body remains fairly fit, potentially enabling me to salvage my twilight years and see more of the world, post-pandemic. I'm warming up to the idea of to being an "Elderly African Adventurer", hiking some mountain trail in a far-away continent! And for that, I am grateful.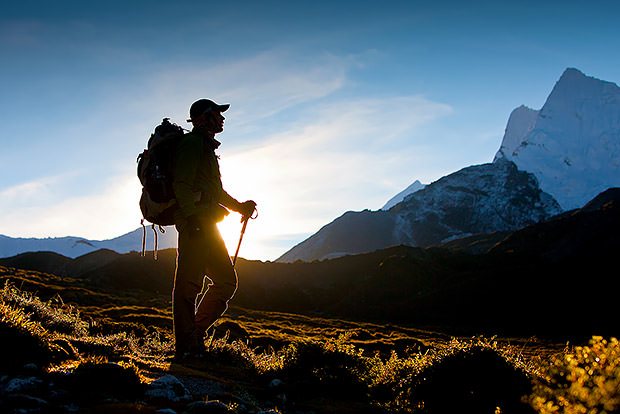 I Can still Make Friends
Just before this awful pandemic shut the world down, I was recovering from my Failed Black Reintegration Project. I was starting to socialize again, but without focusing on any specific demographic (I'm not making THAT mistake again)! Absent that misguided self-imposed pressure, I started being "noticed" by other human beings again. I was seen, liked, and appreciated. I was being invited to things. I was making human connections. I was publicly laughing along with others. I was dating.
I started to realize that "Hey… I'm might not be as hideous or unlikeable as (that other demographic) made me feel. In fact, I'm barely hideous or unlikeable at all! I'm Generally An Alright Fella, one that just happened to foolishly keep trying to be friends with (the wrong demographic)!"
And then the world shut down 😞 So that put a hard stop to organic physical socialization.
However, even during the worst of this fucking pandemic, I still managed to virtually connect with a nice, empathetic author in Toronto (lemme just call her "N" for sake of privacy). It was a totally random Twitter exchange that somehow blossomed into a virtual human connection. Over a year later, amidst countless texts, tweets, Zoom calls, and mutually supportive phone conversations, I came to realize that "N" is officially my very first Virtual/Remote Friend! Someone who is – and still is – "present". Someone who delivers some "tough love", but ALSO regularly reminds me that there IS value in my existence and friendship, both with her (obviously) and possibly other people in the post-pandemic future!
This regular human contact inspired me to develop and refine my new Personal Motto in early 2020: Those Who Like You, Might Not LOOK Like You, And That's OK! (I'll let you guys know when I get it printed on T-shirts) 😁👍🏾
I still have the potential to be "seen" by other humans, to hold some positive value for them regardless of phenotype and regardless of the type and length of the relationship. And for that, I am grateful.
I'm Not Sleeping On The Streets (Anymore)
Not long after I relocated to the USA, I spent some really difficult weeks in 1992 being homeless in the Bay Area (California), sleeping at random spots including train stations or under peoples' staircases, pounding the pavement looking for work, reading whatever used books I could find, and strategically spending the coins that random passers-by tossed into my empty McDonalds soda cup.
Fast forward to today – many jobs and fiscally prudent decisions later – I'm writing this article from a consolidated SOHO/bedroom in my fairly large 3-bedroom house, which I semi-facetiously call my "Luxury Private Prison" during this pandemic-isolation times. It is equipped with everything a person in a Modern Developed Nation could need, and then some. It's not perfect by any means… my basement needs finishing, and some minor aged plaster needs to be redone, but my solar panels are producing, and my new pine fence is "on fleek" (are the kids still saying that? I lost track) 😅 and most importantly, I'm still living within a reasonable budget, which means I could afford to be unemployed for an entire year without being late on my mortgage payments!
These days, when I see homeless people out there on the cold streets, I am often reminded of my history. I'm also much more empathetic, and far less predisposed to "judging" them for perceived or assumed "moral failings".
I've gone from being on the streets without a roof over my head, to having "too much house for one person", as a few individuals have semi-facetiously noted. In any case, it's better than being on the streets again. And for that, I am grateful.
I'm a Sapient Human Being
This last one is a bit more nebulous, but I'll try to explain. Experts all over the world have been working on this, but as of yet, we still do not know what consciousness is. We still do not know what made the advanced hominids we now call Homo Sapiens Sapiens develop Consciousness, and we still do not know where it is located, or how it really works. Is it the same as sapience? Is it an emergent property of our highly complex brains? Is it connected to a yet-undiscovered extra-spatial dimension? Is it something "spiritual", gifted us by some unseen, unknowable Higher Power? Is it all of the above, or something else entirely? We simply do not know (yet).
However, as far as we DO know, Human Beings are the ONLY life form that even thinks about this stuff! Assuming that what we call "thought" is truly absent in other lifeforms, we are the only species whose brain tries to understand itself and the enormous, practically infinite Cosmos in which it resides. I dunno about you, but I think that sh!t is amazing, you guys!
But to what end? Well, absent any evidence to the contrary, I strongly believe that Life – in particular sapient life AKA Humans – are The Universe's Way Of Understanding Itself. I believe that if the human race doesn't go extinct, our far-future descendants shall reach a Higher Level of Understanding, bringing the species even closer to unlocking more secrets of the Universe.
Just think about it. That's dope as hell! 😃✌🏾 And I just happen to be part of THIS statistically unlikely and incredible demographic on this tiny blue planet? Without any discernable rhyme or reason? Shhiiiii. For that, dear readers, I am TRULY grateful.
---