First, bear with me as I share with you my practical and grounded understanding of the historical figure we all know as Jesus Christ of Nazareth.
---
Once Upon a Time, in Roman-occupied Nazareth (Israel), a sweet young lady named Mary, known to be a virgin and engaged to a humble carpenter named Joseph, had seemingly gotten pregnant out of wedlock. Instead of risking her being stoned to death, as was their custom back then, Joseph was inspired to "step up" and "take ownership" of the situation. This courageous act of husbandly responsibility saved Mary's life, and by extension, that of her unborn child.
At some point, a Roman decree was passed requiring Joseph and a very-pregnant Mary to take a "census and tax pilgrimage" to Bethlehem. When they finally got there, accomodations were basically non-existent (tax season, waddya gonna do)… so they had to crash in the barn of some random hotel, where Mary gave birth to Jesus in a makeshift crib ("manger"), alongside random farm animals.
The reality was probably less glamorous, louder, and more "manure-y" than all those lovely nativity scenes portray.
---
Meanwhile, word had gotten to King Herod The Great of Judea, that some new kid was supposed to be the future King of the Jews. Fearing that the baby would grow up to take over his throne, he tried to locate and murder baby Jesus 😨
However, Joseph and family fled to Egypt by night, AND King Herod's agents had a change of heart and bailed, because well… y'know. So, King Herod ordered his regular soldiers to slaughter every boy under the age of two, in and around Bethlehem.
Joseph, Mary, and baby/toddler Jesus (wisely) stayed in Egypt until King Herod died.
---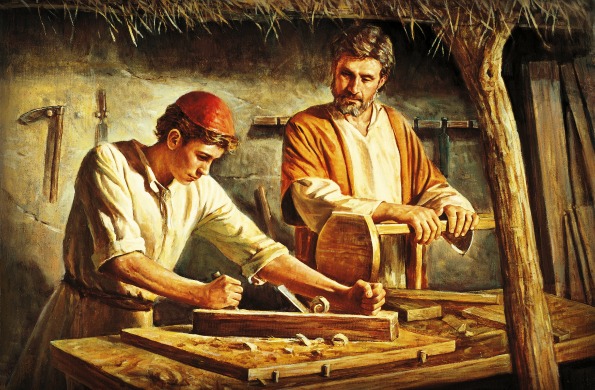 Jesus, eventually known as "Jesus the Christ" or just "Jesus Christ", grew up to be a charismatic young man who really did believe he was the Messianic Son of the Abrahamic God. Both privately and publicly, he behaved according to his beliefs. Around age 30, his belief was so strong and charisma so high (over 9,000), that he embarked on his Ministry.
He spoke truthfully, and preached against dishonesty and lying (Matthew 15:18-20).
He said people should be good to one another, to treat one another like they would like to be treated (John 13:34-35).
He taught people to forgive transgressors, and to love their enemies (Luke 6:27-36).
He encouraged kindness, tending to the poor and vulnerable among us (James 1:27).
He strongly discouraged greed and usury. He spoke out quite vehemently against amassing vast material wealth (Luke 12:15).
He asked people to NOT be hypocrites (Matthew 7:5), and not to needlessly judge others (Luke 6:37).
In other words, he was preaching "don't be an a$$hole". More importantly, Jesus Christ practiced what he preached, and he merely asked his followers to do the same (John 3:18).
---
Jesus Christ's message resonated with many people. So much, that he eventually amassed quite a following, with 12 of them being his most loyal disciples. His "entourage", if you will.
Christ and his Twelve Disciples went around the countryside and various towns, preaching the "Good Word", praying over people, performing so-called "miracles", "healing" the sick (including lepers), "feeding" the hungry, and sheltering the poor and undesirables. On at least two occasions, Jesus threw predatory money lenders and merchants out of the Holy Temple.
He was just being an overall confident, unabashed Good Guy With Conviction Who Knows He's Doing The Right Thing By His Fellow Humans.
However, his altruistic activities did not go unnoticed by the Powers That Be. Cue the ominous music.
---
Jesus Christ's growing popularity, enthusiastic preaching, free prayers, free food, and other community-oriented, largely-pragmatic, genuinely charitable acts – performed at NO CHARGE – did NOT sit well with the local religious leaders and pharisees. He even publicly called them out for their hypocrisy, no doubt prompting them to think, "Who the HELL does this guy think he is?"
This Nazarene carpenter who called himself the True Son of God, a Jewish upstart "miracle-worker", was becoming a Real Problem™.
When the religious leaders found out that he was ALSO messing with their congregation numbers and, by extension, their cash flow…?
Well. THAT was the Final f***ing Straw.
---
Many Jewish religious leaders got together with good ol' King Herod – a cruel puppet of the Roman Empire, by the way – and conspired to "permanently remove" this threat to their socio-political and religious power.
Of course, all this noise reached Pontius Pilate, the Roman governor of Judea at the time, who became quite irritated at what was considered rabble-rousing, insurrection, and a threat to "Law and Order".
With multiple authority figures now keenly aware of Jesus and his posse, the stage was now set for the awful events that would follow.
You see, one of the 12 Disciples was Judas Iscariot, a dude so shady that even Jesus himself predicted that Judas would sell him out for the right price. Well, that "right price" was 30 piece of silver, paid to Judas by The High Priest Caiaphas. With a single kiss (No Homo) Judas "marked" Jesus Christ at the the Garden of Gethsemane, at which point the high priest arrested Jesus and turned him over to Pontius Pilate's soldiers.
They sold him out to the Romans.
---
Let's be honest, nobody wants an insurrection in their province. Especially not Pontius Pilate, who was thinking about running for a Higher Office. So the Romans wanted to merely publicly discipline this Jesus Christ fella for essentially "disturbing the peace" and "making false claims of royalty", or some other bullshit, standard rebellion-quelling stuff.
But no, the Jews wanted Jesus GONE. Not exiled, but dealt with permanently, mafia-style. In cement shoes, sleeping with the fishes. You know what I mean.
Even Pontius Pilate felt that this was a bit much, and suggested that Jesus be publicly tortured instead. So they did. Not gonna lie, dat sh*t was straight RAW, yo 😱
But that wasn't enough to sate the bloodthirsty Pharisees.
Finally, Pontius Pilate tried the "Pardon A Criminal Before Passover" card, as was the political tradition back then. He brought out an actual criminal named Barrabas (I dunno why I love that name, but I just do) and gave the crowd a choice – pardon Jesus Christ, who did nothing wrong if you think about it for a moment, or pardon Barrabas… a bandit and literal murderer on Death Row.
Much to Pontius Pilate's dismay, the Pharisees – and presumably, some pro-crime trolls – picked Barrabas to be pardoned, and insisted that Jesus be crucified. The Jews even said, "His blood be on us and our children"!
I mean, these people had a massive murder-erection (metaphorical but also maybe literal? I don't know, I wasn't there and I'm not gonna kink-shame)… they REALLY wanted to make an example of this self-declared "Son of God" who was making them look bad and messing with their money.
Let me be clear: Rather than lose more power, influence, and money… the local religious leaders – and their cult-ish followers – chose to pardon a murderer, and literally crucify an Objectively Good Man 😨
Let that fact sink in.
So, to keep the peace, Pontius Pilate basically did what the Jews wanted, gave the order that Jesus be crucified, and publicly washed his hands of the whole matter.
The rest is (literally) history.
---
Time for a Thought Experiment. What if Jesus Christ, as earlier described, really WAS a magical Higher Power, and fulfilled his promise by returning? What if he made his presence known to self-identified Christians in the USA, and pushed the very same "love your neighbor" rhetoric for which he is well-known?
Jesus preached sharing and taking care of the poor and vulnerable, so the majority of so-called Christians would IMMEDIATELY label him a Socialist. Then they'd tell him to cut his hair and "Get a real job, dirty hippie".
Jesus preached shedding material wealth, so the mega-churches and "prosperity gospel preachers" would disavow and discredit him, and call him a "phoney". Jesus was also anti-usury, so of course Wall Street and PayDay Loan Companies would just laugh their asses off and ignore him.
Jesus preached against hypocrisy, he preached truthfulness and honesty, so tabloids (and FOX news) would naturally look for ways to smear him, call him "fake Jesus" or "false god". Even if they couldn't find anything on him – because he, y'know… descended from freakin' HEAVEN – they would just make shit up on Facebook.
Jesus preached loving EVERYONE regardless of race or ethnicity, PLUS he was from "that part of the world" (a brown person)… so ICE would detain him on some bullshit immigration allegations.
The "Messiah" would be so bewildered by this unexpected (but not unprecedented) treatment, he wouldn't even bother to perform any of his so-called "miracles". Even if he did, the Powers That Be would NEVER allow the information to be publicly validated, as that would threaten the status-quo.
Eventually, Jesus would be dismissed and deported, or mysteriously "die" while in custody. Even if he "ascended" again, the government would NEVER admit it. Within a few days the mysterious disappearance would be eclipsed by some new scandal, or yet another picture of Kim Kardashian's naked butt and labia, both majora and minora.
Sound familiar?
If you've been paying attention to World Affairs for the past decade – with emphasis on the USA – you know this hypothetical scenario is quite accurate to how things would play out. Deep in your heart, you know it.
(You're welcome for the link, by the way, you perv 😂)
---
We're finally at the "What's Your Point" section. Do you identify as Christian? Yes? Well, I'm going to speak directly to you for the rest of this article.
You see, for several years in my youth, I was a Practical Christian (as opposed to a "Lip Service Only" Fake Christian or "cultural Christian" as many people call it). Why do I call my past self a Practical Christian?
Well, I've read the Holy Bible cover-to-cover one-and-half times. I was raised Catholic, so I've taken holy Communion AND Confirmation. At some point I switched to being a "Born Again" Christian, since they were doing more outreach and "practical" Christianity. I've unabashedly stood up and preached the gospel on buses going to and from school. In school I was sometimes bullied for being a "goody two-shoes", and I've ALSO stood up for victims of bullying. I did my best to live my daily life – both the major things and the little things – with the question "What Would Jesus Do" going through my mind every hour…. and when possible, DO IT LIKE THAT.
Some years after relocating to the USA, I "cooled down" from my religious zealotry, but I still kept up the religious habits and overall "Decent Human Being In Practice = Good Christian" mindset. I often skipped church service, so I could go volunteer at a soup kitchen, homeless shelter, or Domestic Abuse shelter. Up until about age 35, I'd attended so many different churches for years at a time, I lost track. I even took some random short online course on Theism.
The point is, I'm VERY familiar with the Christian Religion, several of its' various flavors (denominations), and the people who proudly self-declare this as their belief system.
---
From all indications both literal and experiential, the majority of so-called Christians today have NEVER read the Bible cover-to-cover, nor have they dived into the Theism and History of it all. Many of them persist in decidedly un-Christ-like speech and behavior, while simultaneously claiming to be "deeply religious".
Furthermore – as illustrated earlier in this article – most church leaders secretly DO NOT want their congregation studying the Bible THAT hard… why? Because that might inspire them to QUESTION things.
Specifically, religious leaders don't want anything or anyONE threatening their power, control, and cash flow. Just like the Pharisees of yore, they "have a good thing going", and will do ANYTHING to protect it. Including lying and manipulating their weak-willed congregations.
To be fair, statistically speaking, there exists some authentic, truly Christ-like practitioners of Christianity… a near-mythological demographic RARELY spotted out in the real world.
However, the vocal majority of self-identified Christians do NOT live or even THINK the way Jesus Christ "our Lord and Savior" prescribed. In fact, they are often the opposite of Christ-like, both in word and in deed.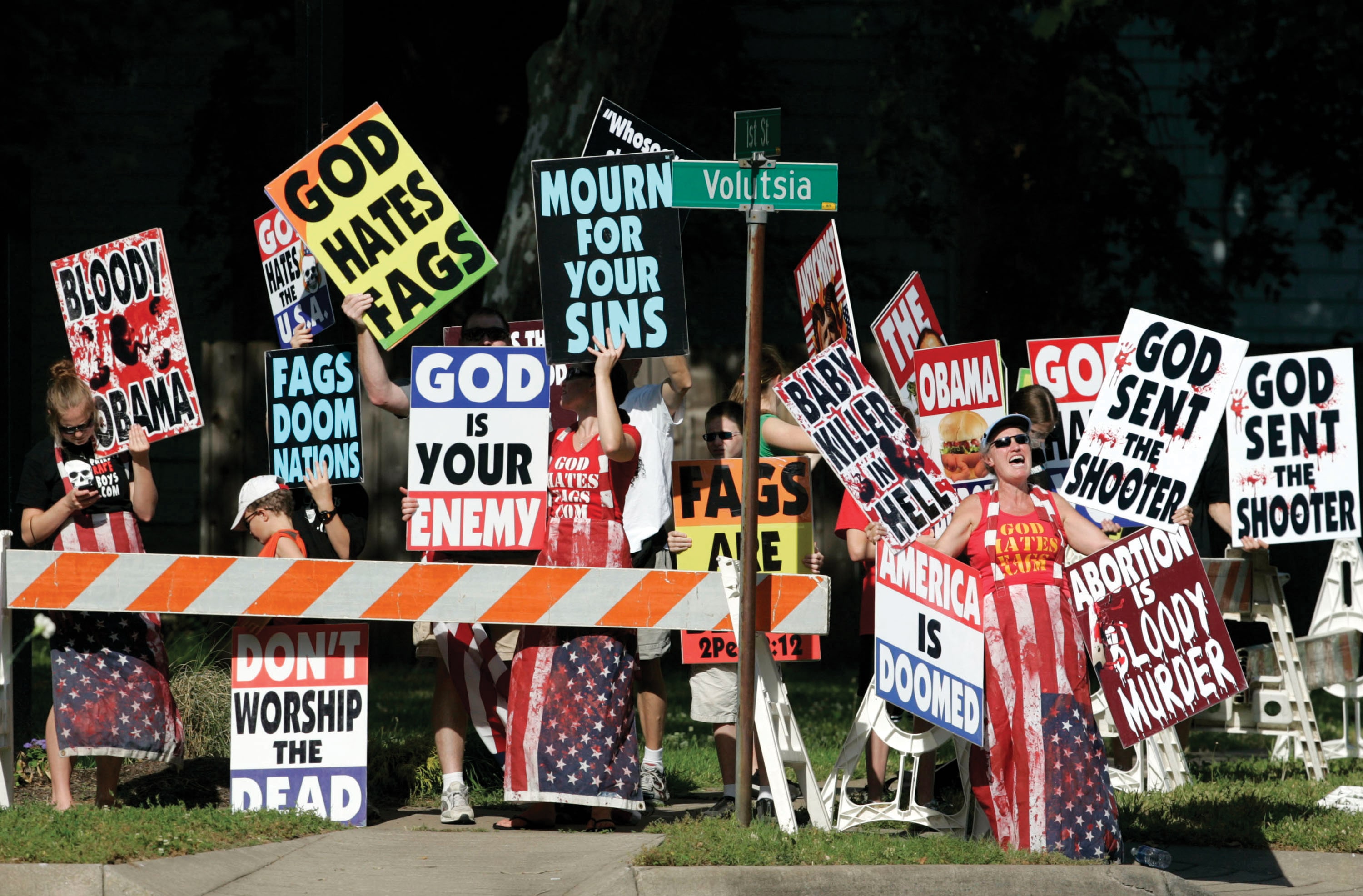 Researchers have long known that white supremacists, such as adherents of Christian Identity (a racist, anti semitic religious philosophy) and racial Nordic mythology, use religion to justify acts of violence and condone criminal activity. Lesser known are the ways other white supremacy groups, such as the Ku Klux Klan and the Creativity Movement (formerly known as the Church of Creator or World Church of the Creator), incorporate religious teachings, texts, and symbolism into their group ideology and activities to justify violating the law and committing violent acts.
In other words: The majority of self-identified Christians in the modern era, are either passively and blissfully devoid of Christ-like attributes, or are actively Bad People shamelessly using the historical figure of Jesus Christ – a bona-fide Good Guy – as a smoke-screen for their various iniquities!
Co-opting religious labels oughtta be illegal.
Writer Walter Rhein said it eloquently in a recent powerful Medium article: "If there are no examples within an individual's behavior that indicate s/he is committed to following a path of humility, charity, and self-sacrifice, then we should not allow that person to make a self-declaration of their commitment to religious observation. They are liars, frauds, charlatans, and they tarnish the good name and reputations of true people of faith."
Modern-day "Christianity" is mostly "Belief Not Behavior". It promotes and foments HUGE amounts of bigotry, hypocrisy, and in some unfortunate cases, sociopathy – The literal antithesis of Jesus Christ's ministry.
So, how does ANY of this apply to you? Glad you asked.
---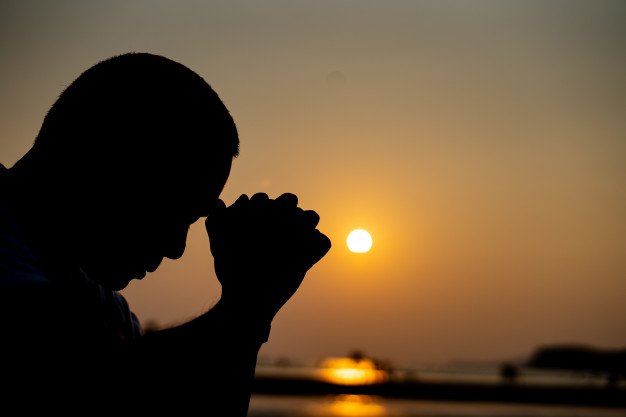 You just read a grounded and realistic summary of the life and teachings of Jesus Christ, a Good Person. You know that many religious leaders are fraudsters. You also know that the "Christian" label has long since been co-opted by hypocrites and Bad People.
Do YOU recognize this huge ideological paradox? CAN you publicly admit this huge facade and distortion?
If so, then congratulations… Knowing Is Half the Battle.
If not, then perhaps you are living in a comfortable bubble, under a rock, or just came out from a multi-year medical coma. Perhaps, and more likely, you're being intentionally obtuse, automatically defensive of your closely-held belief system. Believe me, I get it – I'm human too, with emotional defense mechanisms and metaphorical Personal Comfort Blankets.
Either way, if YOU are a good human being who at least sincerely TRIES their best to live according to JESUS' instructions… then WHY oh WHY on Earth, would you want to associate yourself with a group of CINOs, zealots, bigots, anti-humanists, and terrorists?
Why would you do this to yourself? Is being associated with this "in group" truly worth your dignity and reputation?
Fact: You can be a Good Person without invoking organized Religion.
Fact: You can be a Good Person without using the same "in-group" label appropriated by the "passively or culturally Religious", White Supremacists, anti-Semites, the Ku Klux Klan, random Racist Uncles and Aunties, and other Fake Christians.
So how about putting some literal and metaphorical distance between you and those Bad Actors?
---
My dear religion-leaning Humanist, I challenge you with this Call to Action: Pick a different label. Preferably one that the aforementioned Bad Actors would have a harder time co-opting.
How about "Christiple" ("Christian" + "Disciple")? Or "Neo-Nazarene"? Even a strong modifier could work, like "Progressive Christian, "Christian In Deeds", or "Jehovah's Jocks n' Janes", if you wanna have a little fun with it. In fact, there's already a List of Christian Synonyms, start there.
Whatever works, just TRY something. Just don't give up and say, "But there's no other label – 'Christian' is the best word and it's all we have!", because you know damn well that the human species has the "superpower" of Complex Language, you know that Language evolves, and you know that we make up new words and phrases ALL THE TIME.
Fight the brainwashing, you can do this!
That said… if, after reading this article, you STILL keep embracing the "Christian" label…? Well, that's your prerogative. Obviously there will continue to be social consequences, both short and long-term, in various media. But you already knew that, and presumably you're confident enough in your choices, to accept it. Good for you, I suppose.
Just hope and "pray" that when your eyes are finally opened, it won't be too late for you to course-correct and shed the unnecessary and tainted label (Matthew 5:29).
That's it. I'm done. Have a nice day. And remember, "Jesus Loves You"!